Deeside Learners - Welcome
Your key to a safer drive
Tel: 07725 044 808 / 01244 830910
to

STOP

audio, 'left then right' click here
Deeside,
North Wales area.
We offer professional Driving Lessons, with FULLY QUALIFIED Instructors and a comprehensive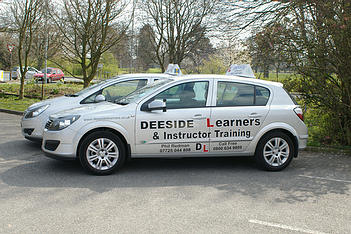 Lesson
prices at very competitive rates.
Learning to Drive should be fun and DEESIDE

L

earners Group are confident
that you will learn to drive in a safe and friendly
environment
The DEESIDE

L

earners Group website contains all the information
you would need to get you on the road to becoming a safe driver.
Why not take a look at the following pages: