How much will it cost? Can I pay by credit / debit card?/ How much are the test fees?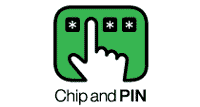 DEESIDE

L

earners Group use D.V.S.A. approved Driving Instructors. All of which must display the green certificate in the training car windscreen.
Due to Covid-19 our pricing structure has been simplified. There is now a single rate for lessons. We regret we can no longer offer 'Block Booking Discount'. Payments, wherever possible should be made using card or phone payments in-car and, if possible, using contactless payments.
Deeside

L

earners Group's Prices:
£45.00 = 1.5 hours PAYG (Pay As You Go)
£60.00 = 2.0 hours PAYG (Pay As You Go)
£300.00 =
PASS PLUS
total course fee (usually taken over 3 days)
Should prices be increased during your time with DEESIDE
L
earners Group; ALL clients will be notified ONE MONTH in advance and have the option whether to remain with us or not.
Deeside

L

earners Group
are happy to book your Practical Driving Test on your behalf (Covid-19 restrictions apply).
Our clients normally book their own Theory test and let us book their Practical Driving Test on their behalf. This ensures that your training vehicle is made available to you for enough time to allow a full hour practice drive directly prior to your Practical Driving Test (this hour includes time in the pre-test holding area and arrival at the test centre - which has to be exactly 10 mins prior to your test time) and enough time directly afterwards to discuss your test results. A further benefit by using this service is that the Driver and Vehicle Standards Agency; which is the Government Agency that manages the Practical Driving Test has
YOUR
Instructor's direct contact number should there be any problems with a test booking. This way; Your Instructor is best placed to make any necessary changes to Your test arrangements.
*Terms and Conditions Apply.
Provisional Licence, Theory and Practical Driving Test fees:
Prices lists (below) are correct as of November 2015
| | | |
| --- | --- | --- |
| Provisional Licence | £34 - £43 | |
| TEST TYPE | CURRENT PRICES | |
| THEORY & HAZARD PERCEPTION | £23.00 | |
| PRACTICAL DRIVING TEST | £62.00 | |
How Do I Pay ?
* You can pay in cash or
with ANY major debit/credit card. We also accept Apple and Google (phone) payments with our in-car chip-n-pin facility. You may also pay by BACS transfer.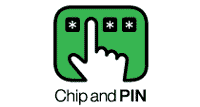 * DEESIDE

L

earners Group are unable to accept personal cheques by way of payment for lessons and services.
Can I Pay Over the Phone ?
Yes, you can. DEESIDE

L

earners Group use in-car 'Contactless, Chip n Pin' terminals from one of the UK's leading manufacturers of 'wireless terminals'.
This means
DEESIDE

L

earners Group can accept most major credit / debit cards / Phone Payments 'in car'.