Deeside Learners Your key to a Safer Drive
DEESIDE LEARNERS GROUP
Your Key to a Safer Drive
To take a tour of our website,
Press the Engine Start Button
Below
JULY 15TH UPDATE:
Driver training and tests to restart in Wales
The Welsh Government has confirmed that driver training can restart on Monday 27 July in Wales.
Theory tests will resume on 3 August. We'll be contacting anyone with a test booked up until then to reschedule it.
Driving tests will start again in Wales on Monday 17 August 2020 which will give learner drivers time to have refresher lessons and practice before taking their test.
The date for restarting driving instructor testing and standards checks will be announced shortly.
We have published guidance on GOV.UK for instructors and candidates to let them know what to expect on the day of their theory test and practical test.
When you come for your driving test
Do not arrive for your driving test more than 5 minutes before your appointment time.
The driving test centre waiting room will be closed to help prevent the spread of coronavirus, but the toilets will be available on request.
Keeping you safe when you take your test
DVSA has introduced social distancing measures and safety precautions.
These include:
driving examiners wearing face coverings - they might also choose to wear gloves and use disposable seat covers

limiting the number of people arriving for a driving test at the same time

not allowing your driving instructor or supervising driver to sit in the back during your test
Wearing a face covering
You must bring and wear a face covering when you come for your test, unless you have a good reason not to. This includes if:
you have a physical or mental illness or impairment, or a disability that means you cannot put on, wear or remove a face covering

putting on, wearing or removing a face covering would cause you severe distress

you need to remove it during your test to avoid harm or injury or the risk of harm or injury to yourself or others
You need to say if you have a good reason not to wear a face covering when you arrange your test.
Your test will be cancelled if you come for your test without a face covering and you did not declare you could not wear one when you arranged your test.
You will need to remove your face covering briefly so your driving examiner can check your ID.
During your driving test
If you have a problem with your face covering during the test, your driving examiner will ask you to stop so you can adjust it. Your driving examiner will end the test early if it becomes a safety issue.
If you make a mistake
You can carry on if you make a mistake during your driving test.
If you make a serious or dangerous fault, which means you've failed, your driving examiner will direct you back to the driving test centre, where the test will end. This is to minimise the amount of time you need to spend in the vehicle.
At the end of your test
Your driving examiner will:
ask you to get out of your vehicle before they give you your test result feedback

ask if you want your instructor to come over to listen to the feedback if it's safe to do so
This is to minimise the amount of time you need to spend in the vehicle.
JUNE 15TH 2020 UPDATE:
All Deeside Learners Clients have been sent the latest update from DVSA
regarding resumption of Driver Training.
Deeside Learners Group will ALWAYS support our Clients the best way we can
especially during this Covid-19 crisis.
JUNE 10th 2020 UPDATE:
We are now listed on the 'Key Workers Training Register'.
Therefore we are now able to offer in-car training for 'Key Workers'.
Conditions apply. Pleae contact Phil Redman using the mobile number above.
All our current Clients will have received a letter recently
detailing our new 'COVID-19 SAFE WORKING PRACTICES'.
If you are thinking about joining us and wish to find out or disucss these new practices
please contact us using the numbers above.
Further to the announcements 23rd March 2020,
Deeside Learners will be suspending all Driver Training.
We hope to resume as soon as it's considered safe both for our Clients
and Instructors to do so.
If any of our Clients have any questions or concerns; please contact us via
text and we will do our best to reply as soon as and if at all possible.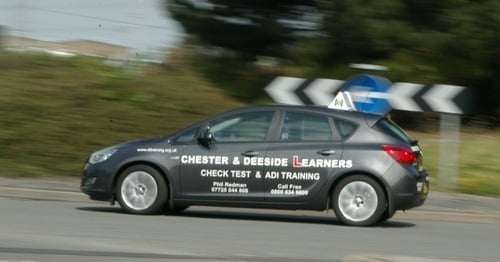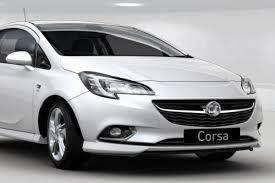 DEESIDE LEARNERS
DEESIDE LEARNERS GROUP
Deeside Learners
Deeside Instructor Training