Learner Drivers to be allowed on Motorways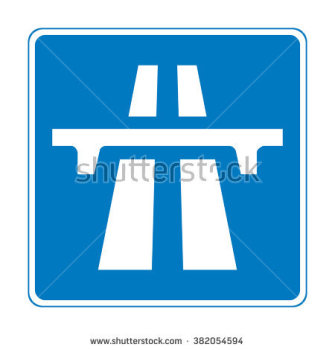 DVSA: Learner drivers on motorways from 4 June 2018
New Highway Code Rule:
Rule 253
Prohibited vehicles. Motorways MUST NOT be used by pedestrians, holders of provisional motorcycle or car licences, riders of motorcycles under 50 cc, cyclists, horse riders, certain slow-moving vehicles and those carrying oversized loads (except by special permission), agricultural vehicles, and powered wheelchairs/powered mobility scooters (see Rules 36 to 46 inclusive).
From 4 June 2018 provisional licence holders may drive on the motorway if they are accompanied by an approved driving instructor and are driving a car displaying red L plates (D plates in Wales), that's fitted with dual controls.
Laws HA 1980 sects 16, 17 & sched 4, MT(E&W)R regs 3(d), 4 & 11, MT(E&W)(A)R, R(S)A sects 7, 8 & sched 3, RTRA sects 17(2) & (3), & MT(S)R reg 10
Learner drivers can take motorway driving lessons with an approved driving instructor from 4 June 2018.
From Monday 4 June 2018, learner drivers will be able to take driving lessons on motorways in England, Scotland and Wales.
This will help to make sure more drivers know how to use motorways safely.
At the moment, you can only have motorway lessons after you've passed your driving test. Some newly-qualified drivers take lessons through the voluntary Pass Plus scheme.
How the change will work
Learner drivers will need to be:
accompanied by an approved driving instructor
driving a car fitted with dual controls
Any motorways lessons will be voluntary. It will be up to the driving instructor to decide when the learner driver is competent enough for them.
The change only applies to learner drivers of cars. Learner motorcyclists won't be allowed on motorways.
Trainee driving instructors won't be allowed to take learner drivers on the motorway.
Motorway driving isn't being introduced to the driving test as part of this change.